Disc 1
1 - One Vision (Queen)
2 - A Kind Of Magic (Roger Taylor)
3 - One Year Of Love (John Deacon)
4 - Pain Is So Close To Pleasure (Freddie Mercury/John Deacon)
5 - Friends Will Be Friends (Freddie Mercury/John Deacon)
6 - Who Wants To Live Forever (Brian May)
7 - Gimme The Prize (Brian May)
8 - Don't Lose Your Head (Roger Taylor)
9 - Princes Of The Universe (Freddie Mercury)

Disc 2
1 - A Kind Of Magic (Highlander Version) (Roger Taylor)
2 - One Vision (Single Version) (Queen)
3 - Pain Is So Close To Pleasure (Single Remix) (F. Mercury/Jonh Deacon)
4 - Forever (Piano Version) (Brian May)
5 - A Kind Of Vision (Demo, August 1985) (Roger Taylor)
6 - One Vision (Live at Wembley Stadium, July 11th 1986) (Queen)
7 - Friends Will Be Friends Will Be Friends (Freddie Mercury/John Deacon)
a versão original foi lançada em 1986, é composta apenas pelas músicas do Disc 1
Sabia que...?
1. Os Queen foram abordados por Russel Mulcahy para escrever músicas para o seu filme 'Highlander' e as músicas foram inseridas neste álbum
2. Promovido por uma tournée Europeia de enorme sucesso, terminou com um concerto em Knebwoth Park e a maior audiência pagante do Reino Unido
3. 'A Kind Of Magic' contou com a colaboração de Joan Amatrading nas segundas vozes de 'Don't Lose Your Head'
4. A versão em CD contém três faixas extras em comparação com a versão vinil que tem as nove faixas standard
Powered by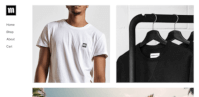 Create your own unique website with customizable templates.