Disc 1

1 - Death On Two Legs (Dedicated To...) (Freddie Mercury)

2 - Lazing On A Sunday Afternoon (Freddie Mercury)

3 - I'm In Love With My Car (Roger Taylor)

4 - You're My Best Friend (John Deacon)

5 - '39 (Brian May)

6 - Sweet Lady (Brian May)

7 - Seaside Rendezvous (Freddie Mercury)

8 - The Prophet's Song (Brian May)

9 - Love Of My Life (Freddie Mercury)

10 - Good Company (Brian May)

11 - Bohemian Rhapsody (Freddie Mercury)

12 - God Save The Queen (arr. Brian May)

Disc 2

1 - Keep Yourself Alive (Long-Lost Retake, June 75) (Brian May)

2 - Bohemian Rhapsody (Operatic Section A cappella Mix 2011) (F.M.)

3 - You're My Best Friend (Backing Track Mix 2011) (John Deacon)

4 - I'm In Love With My car (Guitar & Vocal Mix 2011) (Roger Taylor)

5 - '39 (Live at Earls Court, June 77) (Brian May)

6 - Love Of My Life (South American Live Single June 79) (Freddie Mercury)
a versão original foi lançada em 1975, é composta apenas pelas músicas do Disc I

Sabia que...?
1. O álbum inclui a lendária 'Bohemian Thapsody' que ocupou constantemente os topos de várias tabelas mundiais e, mais recentemente, a melhor música dos últimos 50 anos pelo Guiness Book of Records
2. Um dos mais dependiosos álbuns de sempre
3. Os Queen enfrentaram problemas legais devido à música de abertura do álbum 'Death On Two Legs' e a EMI teve que pagar uma quantia considerável para o álbum poder ser lançado
4. O primeiro álbum a atingir o n.º 1 nas tabelas de vendas
Powered by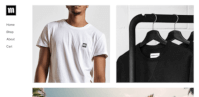 Create your own unique website with customizable templates.