1 - One Vision (Queen)
2 - Tie Your Mother Down (Brian May)
3 - Seven Seas Of Rhye (Freddie Mercury)
4 - A Kind Of Magic (Roger Taylor)
5 - Under Pressure (Queen & David Bowie)
6 - Another One Bites The Dust (John Deacon)
7 - I Want To Break Free (John Deacon)
8 - Is This The World We Created ...? (Freddie Mercury/Brian May)
9 - Bohemian Rhapsody (Freddie Mercury)
10 - Hammer To Fall (Brian May)
11 - Radio Ga Ga (Roger Taylor)
12 - We Will Rock You (Brian May)
13 - Friends Will Be Friends (Freddie Mercury/John Deacon)
14 - We Are The Champions (Freddie Mercury)
15 - God Save The Queen (arr. Brian May)
Sabia que...?
1. O segundo álbum ao vivo dos Queen foi gravado durante a Magic Tour na Europa
2. O álbum vendeu umas impressionantes 400 mil cópias no seu lançamento, apesar de não ter nenhum single para o promover
3. Foi o segundo álbum a ser lançado no mesmo ano (1986) - a primeira vez que isto aconteceu foi em 1974 com 'Queen II' e 'Sheer Heart Attack'
5. 'Live Magic' foi o primeiro de dois álbuns a serem lançados para a mesma tournée, o outro foi o 'Live At Wembley '86' em 1992
Powered by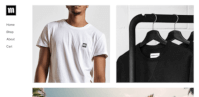 Create your own unique website with customizable templates.