Disc 1

1 - We Will Rock You (Brian May)

2 - We Are The Champions (Freddie Mercury)

3 - Sheer Heart Attack (Roger Taylor)

4 - All Dead, All Dead (Brian May)

5 - Spread Your Wings (John Deacon)

6 - Fight From The Inside (Roger Taylor)

7 - Get Down, Make Love (Freddie Mercury)

8 - Sleeping On The Sidewalk (Brian May)

9 - Who Needs You (John Deacon)

10 - It's Late (Brian May)

11 - My Melancholy Blues (Freddie Mercury)

Disc 2

1 - Feelings Feelings (Take 10, July 1977) (Brian May)

2 - Spread Your Wings (BBC Session, October 1977) (John Deacon)

3 - My Melancholy Blues (BBC Session, October 1977) (Freddie Mercury)

4 - Sheer Heart Attack (Live in Paris, February 28 1979) (Roger Taylor)

5 - We Will Rock You (Fast) (Live in Tokyo, November 1982) (Brian May)
a versão original foi lançada em 1977, é composta apenas pelas músicas do Disc 1
Sabia que...?
1. Os Queen pediram a Frank Kelly que re-ilustrasse uma das suas obras para a capa do álbum, e ele aceitou o convite
2. Contém a canção 'Sleeping On The Sidewalk' que foi gravada sem a banda saber e decidiram inclui-la num álbum
3. Inclui as aclamadas músicas 'We Will Rock You' e 'We Are The Champions' que deram à Elektra, nos EUA, a primeira venda de 2 milhões de singles
4. Permitiu aos Queen andarem na estrada nos EUA e no Canadá pela segunda vez num ano
Powered by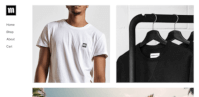 Create your own unique website with customizable templates.