Os Queen contribuíram directa ou indirectamente em alguns filmes que passaram pela salas de cinemas mundiais.
Desde logo vem à cabeça de qualquer fã os filmes Flash Gordon, de 1980, e o filme Highlander, de 1986, dirigido por Russel Mulcahy. O primeiro deu origem, inclusive
, ao álbum Flash.
Vários filmes usaram canções dos Queen incluindo:
- Iron Eagle (1986)
- Revenge of the Nerds (1984)
- Small Soldiers (1998)
- Loaded Weapon 1 (1993)
- Super Size Me (2004)
- A Knight's Tale (2001)
- Shaun of the Dead (2004)
- What Happens in Vegas (2008)
- The Girl Next Door (2004)
- The Break-Up (2006)
-
I Now Pronounce You Chuck & Larry (2007)
Fica na memória a Bohemian Rhapsody de Mike Myers no filme Wayne's World.
Powered by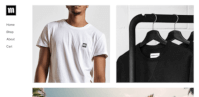 Create your own unique website with customizable templates.