Disc 1

1 - Brighton Rock (Brian May)

2 - Killer Queen (Freddie Mercury)

3 - Tenement Funster (Roger Taylor)

4 - Flick Of The Wrist (Freddie Mercury)

5 - Lily Of The Valley (Freddie Mercury)

6 - Now I'm Here (Brian May)

7 - In the Lap Of the Gods

8 - Stone Cold Crazy (Queen)

9 - Dear Friends (Brian May)

10 - Misfire (John Deacon)

11 - Bring Back That Leroy Brown (Freddie Mercury)

12 - She Makes Me (Storm Trooper in Stilettos) (Brian May)

13 - In the Lap Of The Gods...revisited (Freddie Mercury)

Disc 2

1 - Tie Your Mother Down (Backing Track Mix 2011) (Brian May)

2 - Somebody To Love (Live at Milton Keynes, June 82) (Freddie Mercury)

3 - You Take My Breath Away (Live in Hyde Park, Sept 76) (F. Mercury)

4 - Good Old-Fashioned Lover Boy (Top of the Pops July 77) (Mono) (F. M.)

5 - Teo Torriatte (Let Us Cling Together) (HD Mix) (Brian May)
a versão original foi lançada em 1974, é composta apenas pelas músicas do Disc 1
Sabia que...?
1. Brian May pela primeira vez escreveu as músicas para este álbum durante uma tournée e num hospital, enquanto recuperava de uma doença
2. Sheer Heart Attack foi gravado sem Brian May devido à recuperação de saúde do mesmo - as suas partes foram acrescentadas posteriormente
3. O álbum contém o primeiro sucesso mundial da banda, 'Killer Queen', e o seu primeiro single com dois lados (c/ 'Flick Of The Wrist')
4. Entrou directamente para o nº 2 da tabela britânica
5. Os Queen arrecadaram os primeiros discos de prata com este álbum
Powered by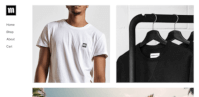 Create your own unique website with customizable templates.