Disc 1

1 - Innuendo (Freddie Mercury/Roger Taylor)

2 - I'm Going Slightly Mad (Freddie Mercury)

3 - Headlong (Brian May)

4 - I Can't Live With You (Brian May)

5 - Don't Try So Hard (Freddie Mercury/John Deacon)

6 - Ride The Wild Wind (Roger Taylor)

7 - All God's People (Freddie Mercury)

8 - These Are The Days Of Our Lives (Roger Taylor)

9 - Delilah (Freddie Mercury)

10 - The Hitman (Freddie Mercury/Brian May/John Deacon)

11 - Bijou (Brian May/Freddie Mercury)

12 - The Show Must Go On (Brian May)

Disc 2

1 - I Can't Live With You (1997 Rocks Retake) (Brian May)

2 - Lost Opportunity (B-Side) (Queen)

3 - Ride The Wild Wind (Early Version with Guide Vocal) (Roger Taylor)

4 - I'm Going Slightly Mad (Mad Mix) (Freddie Mercury)

5 - Headlong (Embryo with Guide Vocal) (Brian May)
a versão original foi lançada em 1991, é composta apenas pelas músicas do Disc 1
Sabia que...?
1. Innuendo foi o primeiro de dois álbuns a serem lançados em 1991, o segundo foi Greatest Hits II
2. Foi promovido nos E.U.A. numa lançamento com a imprensa a bordo do The Queen Mary
3. Quatro das doze faixas foram editadas em lançamento em vinil - 'I'm Going Slightly Mad', 'Don't Try So Hard', 'Bijou' e 'The Hitman'
4. As primeiras edições continham um calendário especial de 1991 que actualmente é bastante procurado pelos coleccionadores
Powered by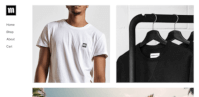 Create your own unique website with customizable templates.